The Entertainment Tent has become a prominent forum for musical talent in the Hudson Valley.
* Entertainers: Please send all inquiries to Gloria Jean, glosongs@aol.com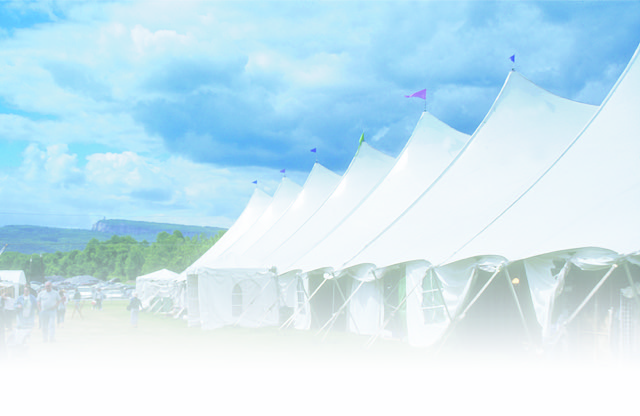 WOODSTOCK-NEW PALTZ ART & CRAFTS FAIR
ENTERTAINMENT SCHEDULE LABOR DAY WEEKEND – 2017
| | |
| --- | --- |
| 9/2 – SATURDAY | |
| 12:00 | Pops and The Weasels |
| 1:30 | The Phantoms |
| 3:00 | Blind Mice |
| 9/3 – SUNDAY | |
| 12:00 | Side by Side |
| 1:30 | Bill Robinson's Wildlife Show |
| 3:00 | Shep and the Coconuts |
| 9/4- MONDAY | |
| 12:00 | All–She–Wrote |
| 1:15 | Billy Mitchell |
| 2:00 | Eric Erickson |
Pops and The Weasels  Tom "Pops" Colello is on sax and vocals, Eddie Ritz on guitar, Nathan Brenowitz on trumpet and conga, Ed Sikora on bass, and Bruce Hutchins on drums, playing original Blues to make you happy and Jazz to get your toes tapping. Drawing on blues and jazz traditions from Robert Johnson to John Coltrane, their lyrics address the fun side of parenting, health, aging, insurance, death and other fun topics!
The Phantoms: The Phantoms are back!  An acappella vocal harmony group with Joe Veillette, Charlie Staxx, Brian Becker, Dorraine Scofield and Charlie Pistone based in Woodstock, NY, the Phantoms have repeatedly been voted Best Dance Band in the Hudson Valley!
Blind Mice: This acoustic pop/folk ensemble includes Joe Veillette, Dorraine Scofield and Mike McDonough. They perform mostly original music with lots of harmony and a solid pop/country feel. Joe plays six and 12–string guitar, Dorraine plays mandolin, fiddle and acoustic guitar, Mike plays bass and everyone sings. Great original and old favorite songs with sparkling harmonies.
Side by Side: John Wilbur, Jamie and Donna Weiner form this popular Hudson Valley Band performing classic folk, lite rock and contemporary songs. They will be joined by Caitlin Weiner and Sara Wilbur on vocals, Ed Mesic on guitar and Darryl Wilbur on harmonica. Well–crafted harmonies with skilled instrumental accompaniments!
Bill Robinson's Wildlife Show: Bill's specialty is predatory birds, amphibians, snakes and sometimes an added surprise. Imagine a hawk with a huge wingspan flying over your head as Bill calls to it from across the tent. Your children will love being called to the stage to assist, so get your cameras ready!
Shep and the Coconuts: Shep and his band are from the New Paltz area and have been together for nearly 25 years. He has been called the Jimmy Buffett of the Catskills, playing old Calypso, Reggae, Beach and Latino as well as Shep's newer Country and Weird Country songs. To top it off, Shep claims to know every song from the early era of Rock and Roll, and he might actually be telling the truth! They're a fun band!
All–She–Wrote: Regular Fair performers, the trio will feature songs from their two "Folk DJ Top Albums." Passing It On and All–She–Wrote, collections of Folk and Roots classics and originals. Steve, Gloria and David are joined by Larry Packer, renowned fiddle/mandolin player with The Band, Levon Helm, and too many more to list.
Billy Mitchel: "Long Lost" treasure from the 60's, Billy Mitchel is alive and well in Woodstock NY and playing blues, folk, and other genres. A singer/songwriter original from the village 60's scene (Gaslight, Night Owl, Cafe Au Go Go) he has opened and played with some of the greats from that time.
Eric Erickson: Woodstock's "EXTRA–sensitive Singer/Songwriter" with a catalog of songs both personal and universal, Eric plays original and familiar songs with a voice reminiscent of James Taylor. Add a trace of Lowell George, Tim Buckley, Pete Seeger, and maybe even a little Randy Newman!