The Children's Center contains children's demonstrations and supervised art and craft projects. Children who visit the fair have the opportunity to participate in many of these activities with professional supervision in attendance. It is complimentary to all visitors! Children will also enjoy wildlife presentations, children's book readings and various other kid-centered activities in the entertainment tent, as well as face painting and body art. Visit the Entertainment Tent at 1:30 on Saturday & Sunday and 12:00 on Monday for a kid-centered performance. See full schedule below.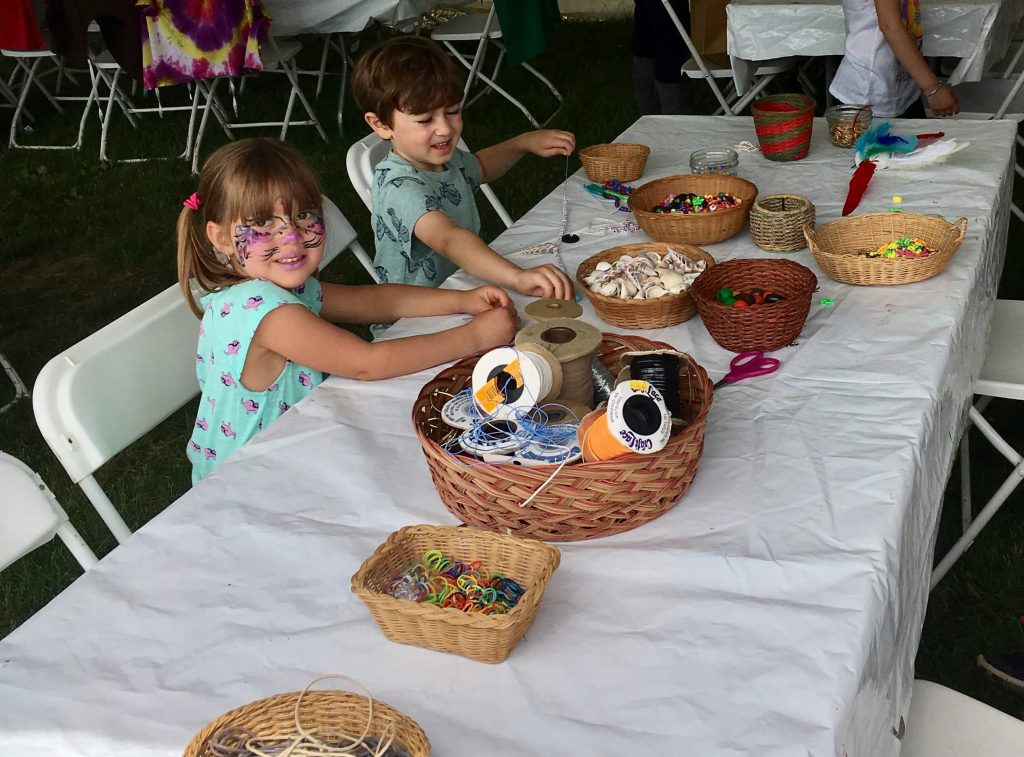 Labor Day Weekend Schedule Children's Activities: 
Saturday: 9/1/18

1:30pm Magician Jim Snack (Entertainment Tent)
3:00pm Potato Printing with hand-block fiber artist Lucia Sorrenti (Children's Tent; see description below*)

Sunday: 9/2/18

1:30pm Bill Robinson's Wildlife Show (Entertainment Tent)
3:00pm "A Tale of Two Teddies" with author/illustrator Kathleen Bart (Children's Tent; see description below*)

Monday: 9/3/18

12:00pm Deb Cavanaugh Interactive Music Performance (Entertainment Tent)
*Description of Saturday's Potato Printing Program:
Join us for an easy and fun DIY potato printing workshop. Kids get to experiment with the art of printmaking by using pre-carved potato stamps and washable paint. Choose from a different selection of colors and shapes and make your very own prints. Paper and other materials will be provided. No experience required – just the desire to be creative!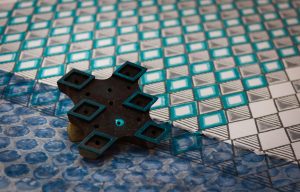 *Description of Sunday's A Tale of Two Teddies presentation:
Travel back in time with Kathleen Bart as she tells the story of how the teddy bear came to be, as based on her best selling book, "A Tale of Two Teddies."
Over one hundred years ago, two teddy bears were created at the same time…one In Brooklyn, NY and one in Germany. Both claim to be first! Kathleen presents each Bear's side of the argument with a lively narrative and poster sized illustrations. Then the audience votes for the teddy bear they believe was the very first.
Kathleen presented this program at the Smithsonian Museum, Sagamore Hill Historic Site and on C-Span Book TV.
Please visit www.kathleenbart.com for more information about Kathleen's books and programs. 

PS — Don't forget to stop by the Shibumi Silks booth in the Demonstration Tent to make and take your own Silk Scarf!