The Children's Center contains children's demonstrations and supervised art and craft projects. Children who visit the fair have the opportunity to participate in many of these activities with professional supervision in attendance. It is complimentary to all visitors! Children will also enjoy wildlife presentations, theatrical performances and live music in the entertainment tent, as well as face painting and body art. Visit the Entertainment Tent at 12:00pm on Saturday, 1:15pm on Sunday and 2:30pm on Monday for a kid-centered performance. See full schedule below.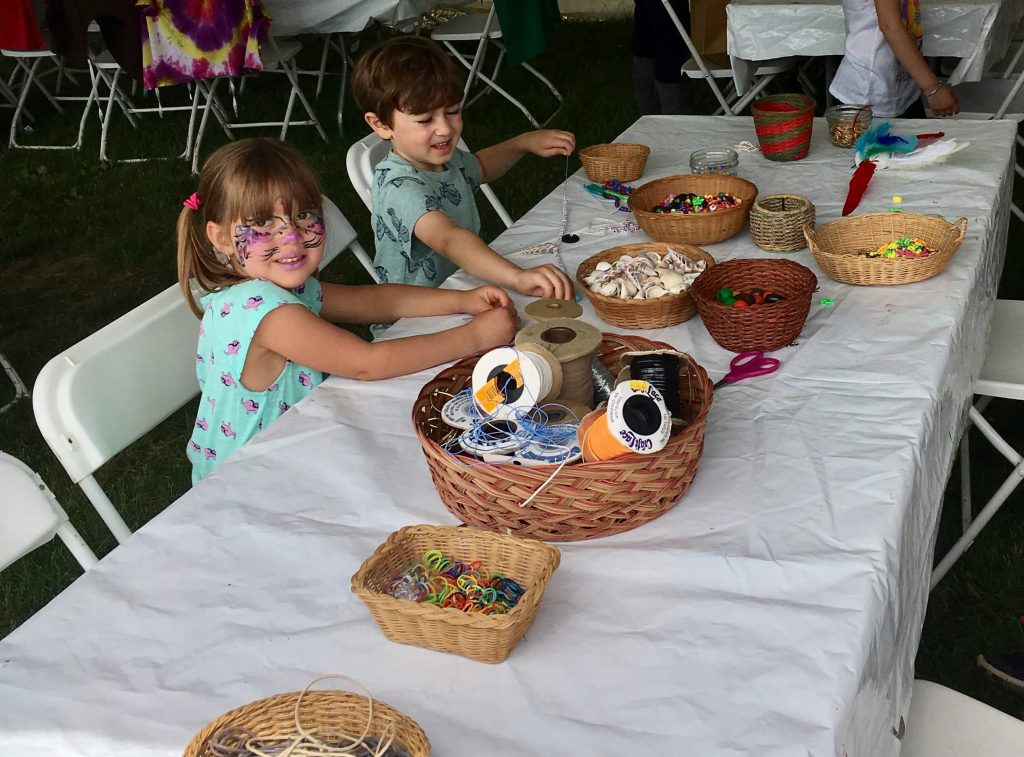 Labor Day Weekend Children's Schedule (Entertainment Tent): 
Saturday: 8/31/19

12:00pm

Ratboy Jr: Fantastic two-man rock band with catchy tunes. Timmy & Matty blur the lines between music for kids & music for adults. It's EVERYONE'S music!

Sunday: 9/1/19

1:15pm

Bill Robinson's Wildlife Show: Bill's specialty is predatory birds, snakes & amphibians. Imagine a hawk flying over your head as Bill calls to it from across the tent. Don't forget your camera!

Monday: 9/2/19

2:30pm

Lara Grant: While not specifically "for kids," Lara Grant is a young performer who will wow listeners of all ages. Come hear this talented musician on keyboard and vocals covering Bob Dylan, Lady Gaga, Lynard Skynrd, Adele, Three Dog Night & more!