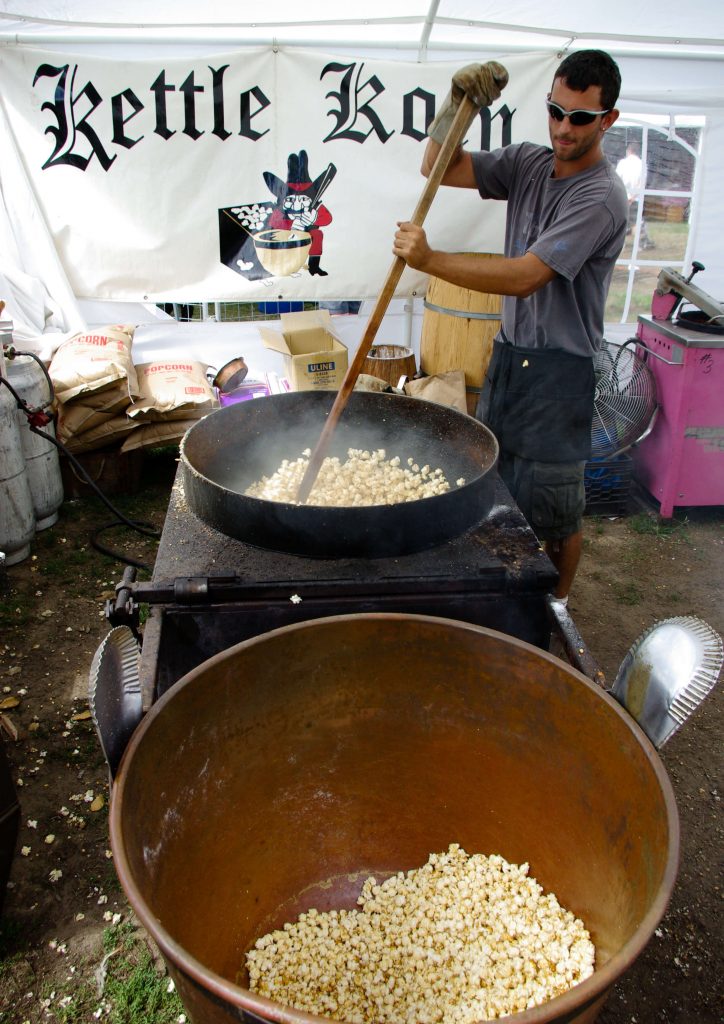 Although the major emphasis of our shows is bringing together the nation's finest artists and craftspeople, our fairs have nurtured and developed a loyal following of visitors for the fine, fresh variety of ethnic and traditional foods presented. Plus, shopping for and admiring handmade items can work up an appetite, and we don't want anyone to go hungry! Our formula for selecting vendors of prepared foods aligns with our overarching commitment to supporting the handmade: no franchises, all menu items prepared on premises, and all independent vendors specializing in on-site cooking.
---
The following is a selection of the fine prepared food & drink vendors you'll find at our shows: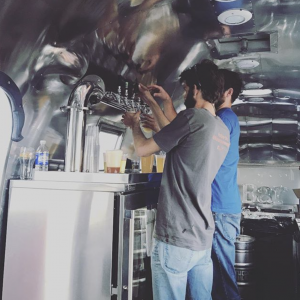 Barstream | Porter Corner, NY
Adam Lombard and Ben Diedrich, childhood friends from Saratoga Springs, NY, joined forces to create BarStream – an iconic 1966 Airstream-turned-bar that offers craft beers and wines.
Coastal Flavors | North Bergen, New Jersey
Carlos Rodriquez brings a bit of the Jersey shore to the fair with lobster rolls and crab cakes.
Great Lakes Kettle Corn | Burton, OH
Brian Hart has the best kettle corn! We just can't stop eating this stuff. You can commonly see visitors carrying three foot long NASA rocket booster size take out bags to their cars.
Guido's Frozen Desserts | Albany, NY
Mark Guido has several flavors of Columbo Frozen Yogurt with a wide variety of toppings including nuts, berries, seasonal fruits, hot fudge and sauces. Guido's also offers authentic Italian Ices in several flavors.
Lance Pennington | Martinelli's Wood Fired Pizza
Grab your personal wood-fired pizza from this snazzy trailer-turned-pizza joint — it will be the best one you'll ever taste.
lpenn777@gmail.com | martinellispizza.com

Jane's Ice Cream | Woodstock NY
Ilene Rubinstein and crew serve up the Hudson Valley's best full flavor, full-textured ice cream and sorbets. JANE'S is a household name for Hudson Valley ice-cream lovers, and is widely preferred to the big players in the field. Try the "Almond Joy" — it's a can't-get-it-anywhere-else kind of favorite.
Moonlight Cafe | New Paltz, NY
Ali Emashchad brings homemade middle eastern cuisine to the fair, from delicious falafels, souvlaki and gyros to vegetarian specialities with a middle eastern fair – koshari, moussaka, spanakopita and even pierogies. Yummy.
Joe and John O'Han | Red Hook, New York
What fair wouldn't be complete without hot dogs and hamburgers — add Mexican and you're all set to enjoy the fair. Thank Joe and John O'Han, local favorites, for bringing this fusion mix to the fair.
Nina Siriwonthawan Lemonade & Smoothies | Columbia, Maryland
Steve Aucoin and crew have been coming down from Litchfield, Maine twice a year to our shows since the first fair 36 years ago. His loyal following looks forward to his freshly-squeezed lemonade & custom fruit smoothies.