September 3, 2022 10:00 am - September 5, 2022 4:30 pm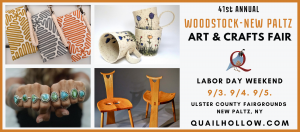 Please select ticket type and quantities below, then click "Add to Cart". You can also modify ticket quantities in CART . 
Tickets purchased online prior to August 29th are automatically discounted $1. 
New this year: ticket-holders have the option to visit the event twice during the holiday weekend. 
ADULT TICKET

SENIOR TICKET (65+)
CHILD TICKET (UNDER 12)
GO TO CART
Your tickets will only appear in your cart after clicking "Add to Cart" underneath each desired ticket type